Appears in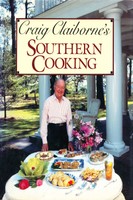 Ingredients
½ pound mild yellow Cheddar or longhorn cheese
½ pound white aged sharp Cheddar cheese
1 can (7 ounces) pimientos
1 cup chopped scallion(s), including green part
½ cup mayonnaise
2 teaspoons lemon juice
1 teaspoon finely minced garlic
2 tablespoons Worcestershire sauce
6 drops Tabasco sauce
½ teaspoon Freshly ground pepper
Method
Use a meat grinder, if possible, to grate the cheeses, using the cutter with large holes. Otherwise, use the coarse side of a cheese grater. Put the grated cheese in a mixing bowl and add half the juice from the canned pimientos. Dice the drained pimientos and add them along with the scallions.
Combine the mayonnaise, lemon juice, and garlic and add to the cheese mixture. Add the Worcestershire, Tabasco, and pepper and blend well.
Serve at room temperature as a spread for crisp crackers and raw vegetables or use as a sandwich spread.