Appears in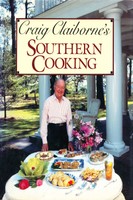 Ingredients
¾ pound pastry
4 tablespoons butter, plus melted butter for molds
1½ pounds assorted wild mushrooms such as shiitake, oyster mushrooms, chanterelles, hedgehog, white or black trumpet mushrooms, or others (see note)
1 cup finely chopped scallion(s), both white and green parts
1½ teaspoons finely chopped fresh thyme leaves, or half the amount dried
½ cup finely diced country ham
1 tablespoon dry sherry
1½ cups heavy cream
Method
Preheat the oven to 475 degrees.
Let the pastry stand briefly outside the refrigerator.
Use 8 heart-shaped or round metal or ovenproof molds, each with a capacity of ⅔ cup, and brush inside each with a little melted butter.
Lay a 16 × 16-inch square of clear plastic wrap on a flat surface and place 1 pastry patty in the center. Cover with a second square of clear plastic wrap. Roll out the round of pastry into a large circle ⅛ inch thick. Cut the circle into quarters. Repeat with the other pastry patty. Lay one portion of dough on top of each individual mold, lightly pressing the dough inside to fill the mold. Leave the outside edges overhanging and trim around the bottom of the edges. Bake about 10 minutes and let cool.
Slice the mushrooms into bite-size pieces. There should be about 2 quarts loosely packed.
Heat the 4 tablespoons butter in a heavy skillet and add the scallions, thyme, and ham. Cook briefly until the ham starts to take on color. Add the mushrooms and sherry. Bring to the boil and cover closely. Cook over moderate heat about 2 minutes and add the cream. Uncover and continue cooking over high heat 5 to 7 minutes.
Remove the pastry shells from the molds. Heap the mushroom mixture inside the pastry shells and serve.