Preparation info
Yield: about

¾ pound

Pastry.
Appears in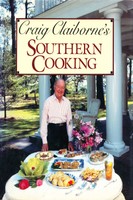 Ingredients
2 cups flour
1 teaspoon salt, optional
½ cup solid white vegetable shortening
4 tablespoons cold butter, cut into small cubes
2 to 3 tablespoons ice water
Method
Combine the flour, salt, shortening, and butter in a mixing bowl and refrigerate until thoroughly chilled.
Using the fingers, quickly blend the ingredients until they have the consistency of coarse cornmeal.
Add the water a little at a time, tossing the mixture with the tines of a fork. Take care to add only enough water so that the pastry can be gathered into 2 cohesive balls. Shape each ball into a flat patty, each about ¾ inch thick. Wrap each in clear plastic wrap and refrigerate 1 hour or longer.