Appears in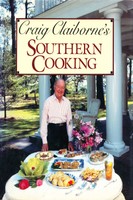 Ingredients
24 littleneck clams
½ pound shrimp, peeled and deveined
Salt to taste, if desired
1 bay leaf
1 dried hot red pepper
20 small mussels, well scrubbed
3 tablespoons dry white wine
½ cup chopped ripe tomatoes
½ cup finely chopped onion
1 tablespoon finely minced garlic
1½ cups cubed avocado
¼ cup fresh lime juice
1 cup tomato juice
2 teaspoons crushed dried coriander seeds
¼ teaspoon dried hot red pepper flakes
2 teaspoons chopped fresh coriander, optional, or parsley
Method
Open and save the clams and their liquid. There should be about ½ cup clams and 1 cup liquid.
Place the shrimp in a saucepan and add water to cover, salt, bay leaf, and hot red pepper. Bring to the boil. Remove from the heat and let cool. Drain and cut the shrimp into cubes. Set aside.
Put the mussels in a saucepan with the wine. Cover closely and bring to the boil. Cook 4 or 5 minutes, until the mussels open. Drain. Remove the mussels from their shells. Remove and discard the rubber band-like strand that surrounds each mussel.
Put the clams and their liquid in a mixing bowl. Add the shrimp and mussels, tomatoes, onion, garlic, avocado, lime juice, tomato juice, coriander seeds, red pepper flakes, and coriander or parsley. Cover and refrigerate several hours until ready to serve.