Appears in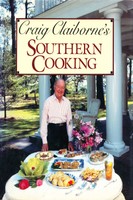 Ingredients
60 oysters on the half shell
60 squares (1 inch each) of lean bacon
10 tablespoons butter, melted
1 tablespoon lemon juice
½ cup finely chopped parsley
Method
Preheat the broiler to high.
Each oyster should be loosened but left on the half shell.
Spread a layer of rock salt over a baking sheet. Arrange the oysters, shell side down, on the rock salt. Cover each oyster with a square of bacon. Place the baking sheet under the broiler and cook briefly, until the bacon curls and becomes slightly crisp, about 2 minutes.
Meanwhile, blend the butter, lemon juice, and parsley. Spoon equal amounts of this mixture onto each oyster. Run the baking sheet as quickly as possible under the broiler and cook just until butter is heated.