Appears in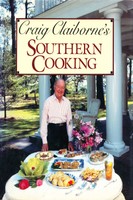 Ingredients
6 tablespoons butter
½ teaspoon Tabasco sauce
1 teaspoon Worcestershire sauce
1 garlic clove, finely minced, optional
1 pound shelled pecans
Method
Preheat the oven to 325 degrees.
Melt the butter and add the Tabasco, Worcestershire, and garlic. Heat briefly.
Scatter the pecans in one layer on a jelly-roll pan, and spoon the seasoned butter over them. Place in the oven and bake 20 to 30 minutes, shaking the pan and stirring the pecans often. Serve hot or cold.