Appears in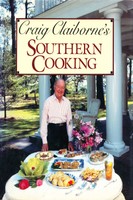 Ingredients
1 pound fresh roe from flounder, herring, or weakfish
Salt to taste, if desired
Freshly ground pepper to taste
Flour for dredging
2 tablespoons butter
1 teaspoon finely minced garlic
Juice of ½ lemon
Finely chopped parsley for garnish
Lemon wedges for garnish
Method
The size of the roe may vary greatly from about 2 inches in length to 6 or more inches. Prick the roe in several places with a needle or pin.
Sprinkle with salt, pepper, and flour. Shake to remove excess flour.
Heat the butter in a skillet large enough to hold the roe in one layer. When the butter is quite hot, add the roe. Reduce the heat. Cook until nicely golden on one side. Cooking times will vary depending on size of roe, from 3 to 8 minutes to a side. Turn the roe and cook over gentle heat until golden and cooked through.
Remove the roe to a serving dish. Add the garlic to the skillet and cook briefly without browning. Add the lemon juice, stir, and pour the pan sauce over the roe. Serve sprinkled with chopped parsley and lemon wedges.