Appears in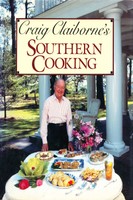 Ingredients
6 catfish fillets (about 2 pounds)
½ cup freshly grated Parmesan cheese
¼ cup flour
Salt to taste, if desired
Freshly ground black pepper to taste
1 teaspoon paprika
1 egg, lightly beaten
1 tablespoon milk
8 tablespoons butter, melted
¼ cup sliced almonds
Method
Preheat the oven to 350 degrees.
Wipe the catfish dry.
Blend together the cheese, flour, salt, pepper, and paprika.
Combine the egg and milk in a flat dish.
Dip the fillets in the egg mixture, and then coat with the cheese mixture. Arrange the fillets in one layer in a baking dish, and pour the butter over all. Sprinkle with the almonds.
Place in the oven and bake for 20 minutes.