Appears in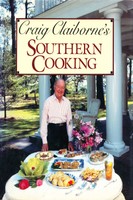 Ingredients
2 fresh, cleaned mackerel (about 1 pound each)
Salt to taste, if desired
Freshly ground pepper to taste
2 tablespoons peanut, vegetable, or corn oil
Method
Prepare a charcoal grill and have it ready. The coals must be white-hot but not overly plentiful, or the food will cook too fast. Arrange the grill 6 to 8 inches over the coals.
Sprinkle the fish with salt and pepper and brush lightly with oil.
Arrange the fish on the grill and cook until lightly browned on one side. Turn and baste the top side with sauce. Cook, turning the fish and basting as necessary, until the fish flakes easily with a fork, 20 to 25 minutes.
Give the fish a final brushing with the sauce and remove to a serving dish.