Appears in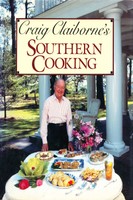 Ingredients
1 pair of shad roe
Salt to taste, if desired
Freshly ground pepper to taste
¼ pound butter
1 tablespoon finely chopped parsley
Lemon wedges
Method
Trim off excess membranes. Do not split the pair of roe in half although it may separate as it cooks. Puncture the roe in several places with a pin. Sprinkle with salt and pepper to taste.
Melt the butter in small skillet or casserole with a tight-fitting lid. Add the roe, cover, and let cook over gentle heat about 3 minutes. Using a spatula, carefully turn the roe. Cover and let simmer 8 or 10 minutes on the second side.
If roe has not split, divide it carefully. Transfer the pieces to 2 hot serving plates. Spoon a little butter over each. Sprinkle with parsley and serve with lemon wedges.