Appears in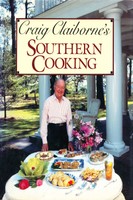 Ingredients
24 large oysters, shucked, with their liquor
½ cup cornmeal, preferably yellow, although white may be used
½ teaspoon Freshly ground black pepper
⅛ teaspoon cayenne pepper
⅛ teaspoon paprika
Salt to taste, if desired
Corn, peanut, or vegetable oil for deep-frying
Method
Drain the oysters briefly and discard the liquor.
Combine the cornmeal, black pepper, cayenne pepper, paprika, and salt. Blend well.
Heat the oil to 375 degrees.
Dredge the oysters in the cornmeal mixture. Drop them, a few at a time, in the hot fat and cook, stirring often, until they are golden brown all over, less than 2 minutes. Do not overcook. Remove and drain.
Let the fat return to the proper temperature before adding successive batches. Serve, if desired, with tartar sauce, mayonnaise, or Southern-style —with ketchup flavored with Worcestershire sauce, a dash of Tabasco, and lemon juice.