Appears in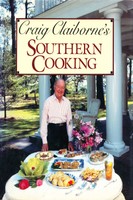 Ingredients
3½ cups water
¾ cup regular grits (do not use quick-cooking grits)
Salt to taste, if desired
1 pound fresh shrimp in the shell
12 drops Tabasco sauce
6 ounces sharp Cheddar cheese, finely grated
3 tablespoons butter
2½ ounces bacon, finely diced (about ½ cup)
¼ cup corn, peanut, or vegetable oil
1 cup finely chopped scallion(s), including green part
6 ounces mushrooms, thinly sliced (about 3 cups)
1 garlic clove, finely minced
Juice of 1 lemon
¼ cup finely chopped parsley
Method
Bring the water to the boil and gradually add the grits, stirring. Add salt. Cook uncovered, stirring often, about 15 minutes. Cover closely and continue cooking over low heat for 25 minutes, or until done.
Meanwhile, shell and devein the shrimp and put in a bowl. Set aside.
When the grits are cooked, remove from heat. Stir in 6 drops Tabasco sauce, the cheese, and butter.
Place 2 heavy skillets on the stove. Add the diced bacon to 1 skillet; pour the oil in the other. Cook the bacon, stirring, until it starts to brown. Add the shrimp and cook, tossing and stirring so that they cook evenly, about 3 minutes. Add the scallions and cook briefly.
As the shrimp cook, put the mushrooms in the hot oil in the other skillet and cook, tossing and stirring, until the mushrooms give up their liquid. Add the garlic and cook briefly, stirring. Add the lemon juice and stir.
Combine the shrimp and mushroom mixtures in one skillet and sprinkle with parsley and the remaining 6 drops Tabasco. Stir to blend.
Spoon equal portions of the cheese grits onto 6 hot plates. Spoon equal portions of the shrimp-and-mushroom mixture over each serving. Serve immediately.