Appears in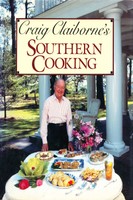 Method
Place the crawfish in a large kettle and add cold water to cover and ¼ cup salt for each gallon of water. Let stand, stirring often, for about 10 minutes.
Drain the crawfish, and pour boiling water over them until covered. Cover and let stand 10 minutes. Drain.
Tear off the tail of each crawfish and break the tail covering from the underside to expose the tail. Remove the meat.
The crawfish fat is the yellowish or golden-white matter in the upper body of the crawfish. Scrape or push this out with the fingers or a spoon.