Appears in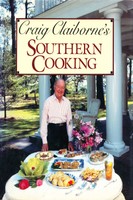 Ingredients
1 fresh turkey (17 to 20 pounds), neck and giblets reserved
8 to 9 cups stuffing (see following recipes)
4 tablespoons peanut, vegetable, or corn oil
1 large onion (about ¾ pound)
Salt to taste, if desired
Freshly ground pepper
2 cups water
1 cup turkey or chicken broth
Method
Preheat the oven to 375 degrees.
Fill the turkey cavity with stuffing, pushing the tail inside the cavity to secure the stuffing. Stuff the neck cavity, fold skin over, and truss the turkey according to the instructions opposite.
Coat the bottom of a shallow roasting pan with 1 tablespoon oil. Set the turkey, breast side up, in the pan. Add the turkey neck and onion to the pan. Rub the entire surface of the turkey with the remaining 3 tablespoons oil. Sprinkle with salt and pepper. Roast, basting frequently with pan juices, until the turkey is golden brown, 45 minutes to 1 hour.
Reduce the oven temperature to 350 degrees. Cover the turkey loosely with foil and continue roasting 1 hour, basting often.
Reduce the oven temperature to 325 degrees. Add 1 cup water to the pan. Continue roasting for 1 hour, basting frequently. Add the broth and continue roasting until the turkey tests done (a thermometer inserted in the dressing should register about 160 degrees).
Transfer the turkey to a carving platter and keep warm. Add the remaining 1 cup water to the roasting pan and place on top of the stove over direct heat. Bring to the boil, stirring constantly and scraping up any browned bits clinging to the pan. Strain and degrease. Serve hot with the carved turkey.