Appears in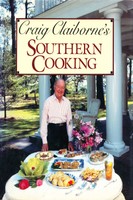 Ingredients
1 pound chicken livers
1 turkey liver, chopped
Salt to taste, if desired
Freshly ground pepper to taste
1 pound fresh mushrooms
2 tablespoons butter
½ cup finely chopped onion
⅓ cup corn oil
¼ cup dry sherry
4½ cups cooked rice
1 egg, lightly beaten
Method
Preheat the oven to 350 degrees.
Pick over the livers. Cut away and discard the tough connecting membranes. Cut the chicken and turkey livers into small cubes. Sprinkle with salt and pepper and set aside.
Cut the mushrooms into quarters and slice them. There should be about 4 cups.
Heat the butter in a heavy skillet and add the onion. Cook, stirring, until wilted. Sprinkle with salt and pepper. Add the mushrooms and cook, stirring, until the mushrooms give up their liquid. Continue cooking until the liquid evaporates.
Heat the oil in another heavy skillet and add the livers. Cook over very high heat, stirring frequently, about 1½ minutes.
Add the livers to the mushrooms. Stir and cook briefly. Add the sherry and cook briefly over high heat until the sherry evaporates. Add the rice and stir. Add the egg, stirring. Let cool.