Preparation info
Yield: Sufficient Stuffing for an

8- to 10 pound

Turkey.
Appears in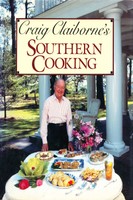 Ingredients
1 pound prepared sausage meat in bulk
¼ pound butter
3 cups finely chopped onions
1½ cups chopped celery
4 cups dried bread crumbs, or use prepared stuffing mix
1 teaspoon dried thyme
½ teaspoon dried sage
Salt to taste, if desired
Freshly ground pepper to taste
⅔ cup hot water
½ pound pecans, coarsely chopped
Method
Put the sausage in a skillet and cook, breaking up the lumps with the side of a kitchen spoon. Cook until it has lost its raw color. If desired, drain off part or all of the fat.
Melt 2 tablespoons butter in a skillet and cook the onions and celery until the onions are wilted.
Add the sausage. Melt the remaining 6 tablespoons butter and add it. Add all the remaining ingredients and blend well. Let cool.