Appears in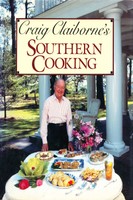 Ingredients
36 whole doves or quail (about 6½ pounds, cleaned weight)
½ cup olive oil
1 tablespoon dry mustard
1 tablespoon curry powder
1 tablespoon chopped garlic
Salt to taste, if desired
Freshly ground pepper to taste
1 cup water
⅓ cup freshly squeezed lemon juice
¾ cup freshly squeezed orange juice
¼ cup Worcestershire sauce
Method
Preheat the oven to 225 degrees.
Put the doves in a heavy casserole and add the olive oil, mustard, curry powder, garlic, salt, pepper, and water. Cover and place in the oven. Bake about 1 hour and 15 minutes.
Increase the oven temperature to 325 degrees and continue baking about 45 minutes. Add the lemon juice, orange juice, and Worcestershire sauce and stir to blend. Continue baking 30 minutes longer.