Appears in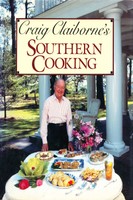 Ingredients
3 tablespoons butter
3 tablespoons finely chopped onion
¼ cup flour
1½ cups milk
4 cups coarsely chopped cooked ham
3 egg yolks
¼ teaspoon freshly grated nutmeg
Salt to taste, if desired
Freshly ground pepper
Flour for dredging
1 egg, lightly beaten
3 tablespoons water
1½ cups fine fresh bread crumbs
Peanut, vegetable, or corn oil for deep-frying
Method
Melt the butter in a saucepan and add the onion, stirring with a wire whisk. Add the flour, stirring to blend. When blended, add the milk, stirring rapidly with the whisk. When blended and smooth, add the meat. Bring to the boil and remove from the heat.
Add the yolks, stirring rapidly with the whisk. Return to the heat and cook briefly. Add the nutmeg, salt (if the ham is salty, do not add salt), and pepper to taste. Spoon the mixture into a dish and cover closely with buttered wax paper. Refrigerate, preferably overnight.
Remove the paper and, using the fingers, divide the mixture into 12 to 14 portions. Shape into balls and roll lightly in flour. The portions may be shaped finally into balls, cylinders, or pyramid shapes. Combine the egg and water. When the shapes are smooth on the surface and neatly coated with flour, dredge in the egg-water mixture, and then in the bread crumbs. Arrange on a rack and chill until ready to cook.
Heat the oil; when it is hot, add the croquettes, a few at a time. Cook 2 or 3 minutes, or until golden and cooked through.
Serve hot with tomato sauce.