Appears in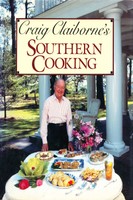 Ingredients
1½ pounds lean pork, trimmed of all fat
⅔ pound fatback or hardest pork fat available
1 cup finely chopped onion
½ cup finely chopped parsley
1½ tablespoons finely minced garlic
2 tablespoons finely chopped fresh hot red chilies, or 1 teaspoon or more dried hot red pepper flakes
2½ teaspoons cayenne pepper
2 teaspoons Freshly ground black pepper
1 teaspoon dried thyme
½ teaspoon ground allspice
1 tablespoon salt, if desired
⅛ teaspoon saltpeter, optional
5 or 6 prepared sausage casings
Method
Grind the pork and pork fat, using a meat grinder.
Add the onion, parsley, garlic, chilies, cayenne pepper, black pepper, thyme, allspice, salt, and saltpeter. Blend well.
Test the mixture by making a small patty and cooking it on both sides until done. Adjust the seasonings according to taste.
Put the mixture through the meat grinder a second time.
Stuff the sausage casings, following the instructions outlined in the recipe for Smoked Country Sausage.
When ready to cook, prick the sausages all over with a fork to prevent bursting. Fry in a little oil.