Appears in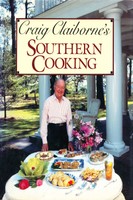 Ingredients
1 pound ground pork
¼ teaspoon Freshly ground black pepper
¼ teaspoon crushed dried hot red pepper flakes
⅛ teaspoon ground allspice
Pinch of ground cloves
Pinch of ground cinnamon
2 tablespoons cold water
Salt to taste, if desired
Method
Combine the pork, black pepper, red pepper flakes, allspice, cloves, cinnamon, water, and salt to taste in a mixing bowl. Blend thoroughly. If desired, you may substitute 1½ teaspoons crumbled sage for the allspice, cloves, and cinnamon.
To test the mixture for seasoning, shape a small patty with the fingers. Heat a small skillet and cook the patty on both sides until thoroughly cooked. Taste, and add more seasoning as desired.
Shape into patties and fry on both sides in an ungreased skillet until thoroughly cooked.