Appears in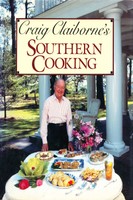 Ingredients
2 pounds chuck steak in 1 slice (about ¾ inch thick)
½ cup flour
Salt to taste, if desired
Freshly ground pepper to taste
1 teaspoon finely minced garlic
⅓ cup lard or corn oil
½ cup finely chopped onion
1 cup water or beef broth
1 cup crushed canned tomatoes
¾ cup fresh or frozen green peas, optional
Method
Put the meat on a flat surface.
Combine the flour, salt, pepper, and garlic and blend well. Sprinkle the flour mixture on both sides of the meat. Start pounding the steak with the side of a mallet or the bottom of a heavy skillet. The meat must be pounded thoroughly all over on both sides, pounding in as much flour as the meat will hold.
Heat the lard or oil in a heavy casserole with a tight-fitting lid and brown the steak thoroughly on both sides. Lift up the steak and add the onion. Cook briefly without browning. Add the water or broth, tomatoes, and salt and pepper to taste. Turn the meat in the liquid. Cover closely and let simmer over moderate heat about 1½ hours, or until the meat is exceedingly tender. If the peas are used, cook the fresh peas briefly until barely tender. If frozen peas are used, put them in a sieve and run hot water over them for 30 seconds. Add the peas to the meat gravy and bring to the boil.
Cut the meat into individual servings and spoon the gravy over it. Serve, preferably with mashed potatoes.