Appears in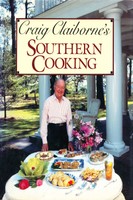 Ingredients
4 ears corn on the cob, shucked
3 tablespoons butter
¼ cup finely chopped sweet green pepper
1 teaspoon curry powder
Salt to taste, if desired
Freshly ground pepper to taste
¼ cup heavy cream
Method
Drop the corn into boiling water. When the water returns to the boil, cover and turn off the heat. Let the corn remain in the water 5 minutes. Drain and let the corn cool.
Cut and scrape the corn off the cob. There should be about 2 cups.
Heat 2 tablespoons butter in a skillet and add the green peppers. Cook, stirring, about 1 minute. Sprinkle with the curry powder and cook, stirring, about 30 seconds. Add the corn, salt, and pepper. Add the remaining 1 tablespoon butter and the heavy cream. Serve hot.