Appears in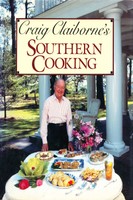 Ingredients
5 ears corn, shucked
½ cup heavy cream
2 egg yolks
2 whole eggs
½ cup grated Cheddar cheese, optional
⅛ teaspoon grated nutmeg
Salt to taste, if desired
Freshly ground pepper to taste
1 to 2 tablespoons diced mild or hot canned green chilies, optional
1 tablespoon butter
Method
Preheat the oven to 375 degrees.
Grate and scrape the corn kernels from the cobs. There should be about 2½ cups. Put the corn pulp in a mixing bowl.
Add the cream, egg yolks, whole eggs, cheese, nutmeg, salt, pepper, and green chilies. Beat well.
Butter a baking dish with the butter (a 9-inch pie plate works well) and pour in the corn batter. Bake 25 minutes. Serve hot.