Appears in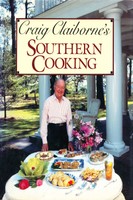 Ingredients
4 ears corn, or 2 cups frozen whole corn kernels, defrosted
2 eggs, separated
6 tablespoons flour
Salt to taste, if desired
Freshly ground pepper to taste
⅓ cup milk
4 tablespoons peanut, vegetable, or corn oil
2 tablespoons butter
Method
If fresh corn is available, use it. Shuck the corn. Bring enough water to the boil to cover the corn and add the ears. Cover, and when the water returns to the boil, turn off the heat. Let the corn stand 5 minutes. Drain.
When the corn is cool enough to handle, cut off the kernels with a sharp knife. There should be 2 cups.
Put the corn kernels in a mixing bowl and add the egg yolks. Add the flour, salt, and pepper and blend with a spoon. Stir in the milk.
Beat the whites until stiff and fold them in.
Heat the oil and butter in a skillet, and when it is hot spoon about 4 mounds of batter into the fat. Add only enough at a time to fill the skillet. Cook 3 to 4 minutes, or until golden on one side. Turn with a spatula and cook until golden on the other side, 3 to 4 minutes. Transfer to paper towels, but serve quickly while they are still hot.