Appears in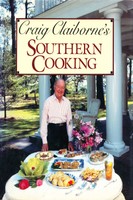 Ingredients
1 eggplant (about 1 pound)
¼ cup corn, peanut, or vegetable oil, plus more for deep-frying
Salt to taste, if desired
Freshly ground pepper to taste
1 cup finely chopped scallion
1 tablespoon finely minced garlic
2 eggs, lightly beaten
1 cup flour
⅓ cup milk
1 tablespoon baking powder
¼ cup finely chopped chives
Method
Peel the eggplant and cut it into ¼-inch-thick slices. Stack the slices and cut them into ¼-inch-wide strips. Cut the strips into ¼-inch cubes. There should be about 4 cups.
Heat ¼ cup oil in a skillet and add the eggplant, salt, and pepper. Cook, shaking the skillet and stirring, until the pieces are tender. Add the scallions and garlic. Cook, shaking the skillet and stirring, about 1 minute longer. Drain well in a colander.
Put the eggs in a mixing bowl and add the flour, stirring with a wire whisk. Add the milk, stirring. Stir in the baking powder and chives.
Add the eggplant and blend well.
Add oil to a skillet, preferably nonstick, to a depth of about ¼ inch. When it is hot, drop the batter, about 2 tablespoons at a time, into the oil. Cook until browned on one side, about 1 minute. Turn the fritters and cook about 1 minute on the second side. Drain on paper towels. Continue cooking the fritters until all the batter is used, adding oil to the skillet as necessary. Serve hot.