Appears in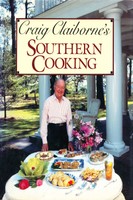 Ingredients
2 medium to large eggplants (about 1¼ pounds each)
Salt to taste, if desired
1 tablespoon olive oil
1 teaspoon finely chopped garlic
1½ cups finely chopped onions
1¼ pounds ground lean beef
¾ cup cubed fresh tomatoes
½ cup raw rice
Juice of 1 lemon
¼ cup chopped parsley
Freshly ground pepper
4 tablespoons grated Parmesan cheese
Method
Preheat the oven to 400 degrees.
Split the eggplants in half lengthwise. Run a sharp paring knife around the inside perimeter of each half, about 1 inch from the skin. Do not penetrate the skin. Score the insides of each half with the paring knife, running it to within about ½ inch of the bottom skin. The scoring should have a diamond pattern.
Sprinkle the tops of each half with salt. Place the halves, cut side up, in a baking dish and place in the oven. Bake about 25 minutes.
Heat the oil in a skillet and add the garlic and onions. Cook until the onions wilt, about 5 minutes. Add the beef, stirring and chopping down with the side of a heavy metal spoon to break up any lumps.
Add the tomatoes and cover. Continue cooking about 10 minutes. Uncover.
Meanwhile, bring about 4 cups of water to the boil. Add the rice and cook, stirring occasionally, about 10 minutes. Drain.
When the eggplants are ready, remove from the oven. Using a spoon, scoop out the center scored portion, leaving the ½-inch-thick shell. Chop the center pulp. There should be about 1½ cups.
Add the pulp to the beef mixture and continue cooking about 1 minute. Add the drained rice and stir. Add the lemon juice, parsley, and salt and pepper to taste.
Arrange the eggplant shells on a baking dish. Fill with the beef mixture, piling it up until all is used. Sprinkle the top of each eggplant half with 1 tablespoon grated Parmesan cheese.
When ready to cook, preheat the oven to 375 degrees.
Place the dish in the oven and bake for 30 minutes.