Appears in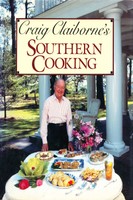 Ingredients
3 mirlitons (chayotes) (¾ to 1 pound each)
Salt to taste, if desired
¾ pound raw shrimp in the shell
4 tablespoons butter
1 cup finely chopped onion
1 teaspoon finely minced garlic
2 tablespoons flour
1 cup milk
¼ cup finely chopped scallion
1 egg yolk
Freshly ground pepper to taste
½ cup fine fresh bread crumbs
¼ cup finely chopped parsley
½ cup grated Cheddar cheese
Method
Split the mirlitons in half lengthwise. Put in a kettle of cold water and add salt to taste. Bring to the boil and simmer about 10 minutes. Do not overcook or the mirlitons will become mushy. Drain and run briefly under cold water. Drain again.
Using a spoon or melon-ball cutter, scoop out the flesh and seeds of each half, leaving a shell about ⅛ inch thick or slightly thicker. Set the shells aside. Chop flesh and seeds fine. There should be about 1 cup. Set aside.
Peel and devein the shrimp and coarsely chop. There should be about 1¼ cups. Set aside.
When ready to cook, preheat the oven to 425 degrees.
Heat 2 tablespoons butter in a saucepan and add the onion and garlic. Cook, stirring, until wilted. Sprinkle with flour and stir to distribute evenly. Add the milk, stirring rapidly with a wire whisk.
When the sauce is thickened and smooth, add the chopped pulp. Bring to the boil, stirring, and add the scallions.
Remove from the heat and stir in the egg yolk. Let stand to room temperature. Stir in the shrimp, salt, pepper, ¼ cup bread crumbs, and parsley.
Stuff the mirliton halves with the mixture, piling it up and smoothing it over.
Blend the remaining ¼ cup bread crumbs and the cheese. Sprinkle over the stuffing, patting to help it adhere. Dot with remaining 2 tablespoons butter.
Arrange stuffed halves in a lightly buttered baking dish and place in the oven. Bake 20 minutes.