Appears in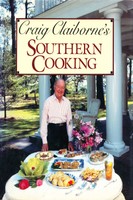 Ingredients
1½ pounds small white onions (36 to 48)
Salt to taste, if desired
2 tablespoons butter
2 tablespoons flour
½ cup heavy cream
⅛ teaspoon grated nutmeg
Freshly ground black pepper to taste
½ teaspoon dried thyme
⅛ teaspoon cayenne pepper
½ cup freshly roasted peanuts, optional
Method
Do not peel the onions but put them in a saucepan and add water to cover and salt to taste. Bring to the boil and simmer until tender, 15 to 20 minutes. Drain, but reserve 1 cup of the cooking liquid. Peel the onions.
Heat the butter in a saucepan and add the flour, stirring with a wire whisk. When blended, add the reserved onion liquid, stirring rapidly with the whisk. When blended and smooth, add the cream, nutmeg, salt, black pepper, thyme, and cayenne. Add the onions.
Just before serving, bring to the boil and stir in the peanuts, if desired. Serve immediately.