Appears in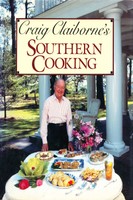 Ingredients
4 sweet red or green peppers
1 cup chopped ripe tomatoes or drained imported canned tomatoes
¼ cup yellow cornmeal
3 tablespoons olive oil
1 cup finely chopped onion
1 tablespoon finely minced garlic
1 pound ground lean beef
¼ cup chili powder, more or less to taste
1 teaspoon ground cumin
½ teaspoon ground coriander
Salt to taste, if desired
Freshly ground pepper to taste
1 cup cooked corn cut from the cob or drained canned whole-kernel corn
2 tablespoons chopped fresh coriander leaves, optional
½ cup grated Cheddar cheese
Method
Preheat the oven to 350 degrees.
Split the peppers in half lengthwise. Remove and discard the seeds and veins. Drop the peppers into a saucepan or kettle of boiling water. When the water returns to the boil, drain the peppers.
Put the tomatoes in a saucepan and cook them about 3 minutes, stirring and breaking up lumps. Add the cornmeal, stirring constantly. Let cook over low heat about 10 minutes, stirring often to prevent lumping.
Heat 2 tablespoons olive oil in a saucepan and add the onion and garlic. Cook, stirring, until onion is wilted. Add the beef and cook, chopping down with a heavy metal spoon to break up any lumps. Add the chili powder, cumin, ground coriander, salt, and pepper. Add the tomato mixture, the corn, and the chopped fresh coriander. Blend well.
Select a baking dish large enough to hold the peppers in one layer. Rub with the remaining 1 tablespoon olive oil.
Stuff the pepper halves with equal portions of the filling. Sprinkle each stuffed pepper with 1 tablespoon grated cheese. Bake 30 minutes.