Appears in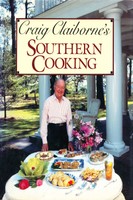 Ingredients
2 pounds rutabaga (yellow turnips)
¾ pound sweet potatoes
Salt to taste, if desired
Freshly ground pepper to taste
3 tablespoons butter, at room temperature
¼ teaspoon grated nutmeg
⅓ cup heavy cream
Method
Preheat the oven to 350 degrees.
Peel the rutabaga and sweet potatoes. Cut both in half, then into 2-inch chunks.
Place the rutabaga in a saucepan and the potatoes in another saucepan. Cover both with cold water and add salt. Bring to the boil and cook until tender. The potatoes will require less cooking than the rutabaga. Drain well.
While hot, put the vegetables through a food mill into a mixing bowl. Stir in salt and pepper to taste, 2 tablespoons butter, nutmeg, and cream.
Spoon the mixture into a baking dish, dot with remaining butter, and bake 20 minutes. At the last minute, run the dish under the broiler to glaze.