Appears in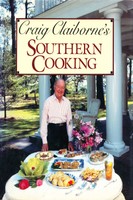 Ingredients
2 ripe tomatoes (about ¾ pound)
Salt to taste, if desired
Freshly ground pepper to taste
2 garlic cloves, cut into thin slivers
1 tablespoon olive oil
1 tablespoon finely chopped fresh basil, optional
Method
Preheat the broiler to high.
Cut the core from each tomato. Cut each tomato crosswise in half. Arrange the halves, cut side up, on a rack and sprinkle with salt and pepper. Stud each tomato half with equal portions of the garlic slivers. Sprinkle with oil.
Place the tomatoes under the broiler and broil about 5 minutes, or until the garlic slivers start to burn. Discard the garlic slivers and sprinkle with chopped basil.