Appears in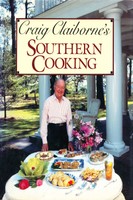 Ingredients
4 medium-size sweet potatoes (about 1½ pounds)
⅔ cup plus 1 tablespoon firmly packed brown sugar
¼ cup water
3 tablespoons butter
1 teaspoon pure vanilla extract
Method
Put the unpeeled potatoes in a saucepan and add cold water to cover. Bring to the boil and cook until barely soft, about 15 minutes. Drain.
Cool the potatoes and peel them. Slice them and arrange the slices, slightly overlapping, in a buttered baking dish.
Preheat the oven to 350 degrees.
In a saucepan, combine ⅔ cup brown sugar, water, and butter. Bring to the boil and let simmer 5 minutes, stirring occasionally. Add the vanilla.
Pour the syrup evenly over the potatoes and sprinkle with the remaining brown sugar. Place in the oven and bake 30 minutes, basting several times with the syrup.