Appears in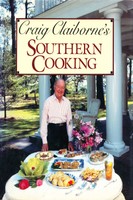 Ingredients
6 sweet potatoes (about 2 pounds)
4 tablespoons butter
6 tablespoons firmly packed brown sugar
3 tablespoons dark rum
Salt to taste, if desired
¾ cup sectioned mandarin oranges, regular oranges, or tangerines, seeds and membranes removed and discarded
2 tablespoons coarsely chopped pecans
Method
Put the potatoes in a kettle with water to cover and bring to the boil. Cook until tender, 30 minutes or longer. Cooking time will depend on the size of the potatoes. Drain.
Preheat the oven to 375 degrees.
Peel the potatoes and cut them into cubes. Put them through a food mill or potato ricer into a mixing bowl. Add 2 tablespoons butter, 4 tablespoons sugar, the rum, and salt. Beat thoroughly.
Add half the oranges to the mixture and fold them in. Turn this mixture into a buttered 2-quart casserole. Smooth over the top. Arrange the remaining orange pieces neatly over the top.
Combine the remaining butter, sugar, and pecans and sprinkle this over the top.
Place in the oven and bake 30 minutes.