Appears in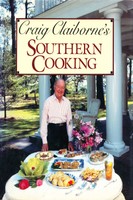 Ingredients
6 to 8 sweet potatoes (about 3 pounds)
½ cup ginger preserves
3 tablespoons dark rum
2 tablespoons butter
1 cup chopped walnuts, preferably black walnuts
¾ cup milk
Method
Preheat the oven to 350 degrees.
Put the potatoes in a baking dish and place in the oven. Bake 1 to 2 hours, depending on the size of each potato. Press with the fingers and remove each potato as it becomes soft.
When all the potatoes are cooked, let them rest until cool enough to handle. Split each potato in half and scoop out the flesh.
Put the flesh through a fine sieve or potato ricer. There should be about 3 cups. Put this in a saucepan.
Combine the preserves and rum in a small saucepan. Bring to the boil, stirring. Add this to the potatoes. Add the butter, walnuts, and milk and heat to the boiling point, stirring.