Appears in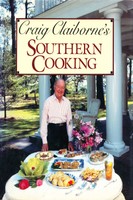 Ingredients
1½ pounds red kidney beans
1 tablespoon olive oil
1 large onion, finely chopped
1 ham steak (about 1 pound), cut into ½-inch pieces
3 garlic cloves, finely chopped
1½ teaspoons dried thyme
1½ teaspoons dried oregano
1 bay leaf
½ pound salt pork, cut into small pieces
1 ham bone or ham hock
3 tablespoons tomato paste
Salt to taste, if desired
Freshly ground pepper to taste
1 teaspoon Tabasco sauce, or to taste
1 pound chorizo, linguica, or a mixture of linguica and pepperoni, cut into ½-inch pieces
2 cups raw rice, cooked separately and steamed until dry
1 red or Bermuda onion
Olive oil, optional
Red pepper vinegar, optional
Method
Wash the beans carefully and discard the broken ones. Do not, in spite of the instructions, soak them. (The modern bean has been overprocessed and needs no soaking.)
Heat the olive oil in a large pot and sauté the chopped onion until it is soft but not brown. Add the beans and all the remaining ingredients except the chorizo or linguica, the rice, and the purple onion.
Add enough water to just cover the beans. Bring to the boil, cover tightly, and lower the heat to a simmer. Stir every 10 minutes or so and add more water as needed. It is difficult to give an exact cooking time. It depends on whether the beans are purchased in a Spanish store—they taste better and will take a little longer to cook—or whether regular American red beans are used. Usually, the beans take 1½ to 2 hours to become soft yet remain whole. The sauce should be quite thick.
About 15 minutes before the beans have fully cooked, add the chorizo or linguica.
Meanwhile, cook the rice separately, making sure it is quite dry when finished.
Chop the red or Bermuda onion into small pieces.
Serve the beans on a bed of rice and offer the chopped onion separately, to be sprinkled on top of the beans. Place a cruet of olive oil and a cruet of hot pepper vinegar on the table for guests to add to the dish to their taste.