Appears in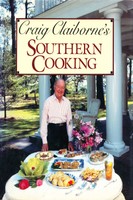 Ingredients
1 can whole white or yellow hominy
1 cup grated Cheddar cheese
1 can (4 ounces) chopped green chilies
½ cup sour cream
Salt to taste, if desired
Freshly ground pepper to taste
¼ cup heavy cream
Method
Preheat the oven to 350 degrees.
Drain the hominy. There should be about 3 cups. Set aside ¼ cup cheese for the topping.
Put a layer of hominy on the bottom of a 4-cup casserole. Start forming layers of chilies, sour cream, the remaining ¾ cup cheese, salt, and pepper. Pour on the heavy cream.
Sprinkle the reserved ¼ cup cheese on top and bake 25 minutes.