Appears in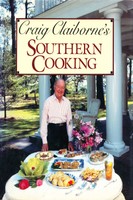 Ingredients
2 cups water
2 cups plus 2 tablespoons milk
Salt to taste, if desired
1 cup regular or quick-cooking grits
3 eggs
1 cup fine fresh bread crumbs
2 tablespoons butter, or more
Method
In a saucepan, combine the water and 2 cups milk with salt, and gradually add the grits, stirring often. Cook until done, according to package directions.
Remove from the heat. Lightly beat 2 eggs, then beat them into the grits. Pour the mixture into an 8-inch-square pan. Chill until firm.
Cut the mixture into 1½-inch squares.
Beat the remaining egg and dip each square into it. Coat with the bread crumbs.
Heat the butter in a skillet and cook the grits squares until golden brown on both sides, turning once.