Appears in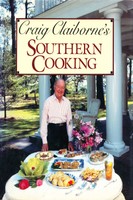 Ingredients
1 quart milk
½ cup plus ⅓ cup butter
1 cup regular grits
1 teaspoon salt, if desired
½ teaspoon Freshly ground pepper
1 cup chopped Gruyère cheese
½ cup grated Parmesan cheese
Method
Preheat the oven to 350 degrees.
Bring the milk just to the boil in a heatproof casserole and add ½ cup butter. Stir in the grits and continue to cook until it is the consistency of cereal.
Remove from the stove and add salt and pepper. Beat with an electric beater and add the remaining ⅓ cup butter.
Stir in the Gruyère until melted. Sprinkle Parmesan on top. Place in the oven and bake 1 hour, until crusty on top.