Appears in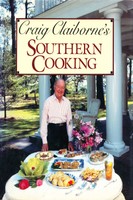 Ingredients
2½ tablespoons butter
2 tablespoons minced onion
¼ teaspoon minced garlic
1 cup long-grain rice
1½ cups Chicken Stock
2 sprigs parsley
1 sprig fresh thyme, or ¼ teaspoon dried
½ bay leaf
⅛ teaspoon cayenne pepper, or Tabasco sauce to taste
Method
Preheat the oven to 400 degrees.
Melt 1 tablespoon butter in a heavy saucepan and cook the onion and garlic, stirring with a wooden spoon, until the onion is translucent. Add the rice and stir briefly over low heat, until all the grains are coated with butter.
Stir in the stock, making sure that there are no lumps in the rice. Add the parsley, thyme, bay leaf, and cayenne or Tabasco. Cover with a tight-fitting lid and place in the oven.
Bake the rice exactly 17 minutes. Remove the cover and discard the parsley and thyme sprigs. Using a two-pronged fork, stir in the remaining butter. If the rice is not to be served immediately, keep covered in a warm place.