Appears in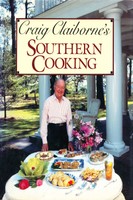 Ingredients
6 potatoes (about 1¾ pounds)
Salt to taste, if desired
3 hard-cooked eggs
½ cup finely chopped red onion
1 cup mayonnaise
¼ cup chopped sour pickles
Method
Put the potatoes in a kettle and add cold water to cover and salt to taste. Bring to the boil and cook until quite tender when tested with a fork. Drain and let cool.
Peel the potatoes and cut into ½-inch cubes. Put into a bowl.
Coarsely chop the eggs and add to the potatoes. Add the onion, mayonnaise, and pickles. Toss to blend thoroughly.