Appears in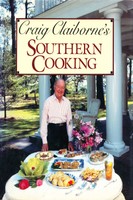 Ingredients
8 ears cooked corn
½ pound cabbage, finely chopped (about 2 cups)
1 cup finely chopped onion
½ cup chopped celery
2 tablespoons finely chopped fresh ginger, or more
2 cups chopped, cored, seeded sweet red and green peppers
2 tablespoons dry mustard
2 tablespoons salt, if desired
1 teaspoon Freshly ground black pepper
2 teaspoons turmeric
1 teaspoon celery seeds
1½ teaspoons mustard seed
¾ cup water
2 cups distilled white vinegar
1 whole dried red chili pepper
1 cup sugar
Method
Slice and scrape the kernels from the cob. There should be at least 4 cups.
Combine the corn with the remaining ingredients in a saucepan and bring to the boil, stirring. Cook 20 minutes. Remove and discard the dried red pepper.
Pack the relish boiling hot into 6 hot half-pint jars or 3 hot pint jars, leaving ¼-inch space at the top before capping. Process in a boiling-water bath for 10 minutes.