Appears in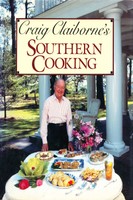 Ingredients
12 sweet red peppers (about 4½ pounds)
12 sweet green peppers (about 4½ pounds)
1 onion (about ⅓ pound)
4 cups boiling water
2 cups cider vinegar
2 cups sugar
Salt to taste, if desired
Method
Rinse the peppers and pat dry. Cut each in half, discard the seeds and the white inside veins. Outfit a food chopper or grinder with a coarse blade. Put the peppers through the food chopper or grinder. There should be 7 cups of each. Put them in a mixing bowl.
Peel the onion and cut it into cubes. Put the cubes through the food chopper or grinder. Add this to the peppers.
Pour boiling water over all and let stand 10 minutes.
Line a mixing bowl with cheesecloth and pour the pepper mixture into it. Bring up the edges of the cloth and tie with string to make a bag. Let the pepper mixture hang overnight to drain, or for a minimum of 8 hours. Discard the liquid.
Put the pepper mixture into a kettle and add the vinegar, sugar, and salt. Bring to the boil and cook 20 minutes. Pour into 4 hot pint-size sterile jars and seal at once.