Appears in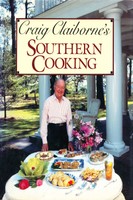 Ingredients
3½ pounds small, unblemished okra pods
4 or 5 whole garlic cloves, peeled
4 or 5 dried whole small hot red peppers
4 or 5 teaspoons dill seeds
6 teaspoons salt
4½ cups white vinegar
1½ cups water
Method
Leave a small portion of the stem end on each okra pod. Rinse the okra and drain well.
Pack enough okra into 4 or 5 pint jars to pack them firmly, but leave ¼ inch headspace. Insert 1 garlic clove, 1 hot red pepper, and 1 teaspoon of dill seeds into each jar as you go along.
Combine the salt, vinegar, and water and bring to the boil. Pour equal amounts of the boiling liquid over the okra to cover, leaving ¼ inch headspace. Seal tightly with screw-top lids. Process 10 minutes in a boiling-water bath.