Appears in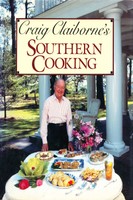 Ingredients
1 cup white cornmeal
4 teaspoons sifted flour
2 teaspoons baking powder
½ teaspoon salt, if desired
1 tablespoon sugar
1¼ cups boiling water
Fat for deep-frying
Method
Put the cornmeal in a mixing bowl and add the flour, baking powder, salt, and sugar.
It is imperative that the water be boiling before it is added. Stir the mixture well while adding the boiling water. Blend thoroughly.
Meanwhile, heat the fat to 360 degrees. Drop the batter by spoonfuls (about 1½ tablespoons) into it. Cook until golden brown and crisp, turning the pieces as they cook.