Appears in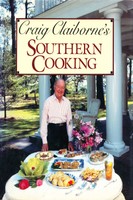 Ingredients
½ cup cornmeal
1 tablespoon sugar
½ teaspoon salt, if desired
1 cup boiling water
2 eggs, separated
1 cup flour
1 tablespoon baking powder
1 cup milk
¼ cup peanut, vegetable, or corn oil
Syrup, preserves, jams, or jellies
Method
Combine the cornmeal, sugar, and salt in a saucepan.
Pour the boiling water over it, stirring constantly with a whisk. Cook, stirring, about 2 minutes and let cool. Beat in the egg yolks.
Sift together the flour and baking powder and stir it into the batter. Add the milk and oil.
Beat the egg whites until stiff and fold them in.
Lightly oil a griddle. Ladle about ⅓ cup batter onto the griddle for each pancake. Cook until browned on one side. Turn and cook on the other side. Continue ladling and cooking until all the batter is used.
Serve with syrup, preserves, jams, or jellies.