Appears in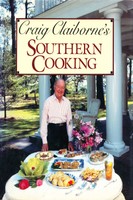 Ingredients
8 tablespoons butter, at room temperature
½ cup dark brown sugar
2 large eggs
2½ teaspoons baking powder
2 cups flour
Salt to taste, if desired
½ cup maple syrup
½ cup bourbon, rum, or Cognac
1½ cups coarsely chopped pecans
Confectioners' sugar for garnish
Method
Preheat the oven to 350 degrees.
Put the butter into the bowl of an electric mixer. Start beating and gradually add the sugar, beating on high. Add the eggs, 1 at a time, beating well after each addition.
Sift together the baking powder, flour, and salt. Beat the flour mixture, maple syrup, and bourbon into the creamed butter, adding the ingredients alternately. Stop beating. Stir in the pecans.
Butter a small tube pan (one that measures 9½ inches in diameter is suitable), loaf or Bundt pan and spoon in the mixture, smoothing it over on top.
Bake 45 to 50 minutes. Let cool 10 minutes. Remove from the pan and let cool.
Serve sprinkled with confectioners' sugar.