Appears in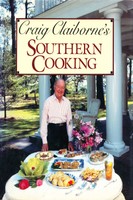 Ingredients
8 tablespoons butter, at room temperature
1 cup sugar
2 eggs, separated (do not combine the whites)
1½ cups flour
1 teaspoon baking powder
½ teaspoon salt, if desired
1 teaspoon pure vanilla extract
1 cup coarsely chopped pecans
1 cup dark brown sugar
Method
Preheat the oven to 325 degrees.
Put the butter into the bowl of an electric mixer and add the sugar. Beat until light and lemon-colored. Beat in 2 egg yolks and 1 egg white.
Sift together the flour, baking powder, and salt. Sift this mixture over the butter-and-sugar mixture and fold it in. Beat in the vanilla.
Butter a baking tin measuring about 9 × 13 inches. Pour and scrape in the dough and smooth it over. Sprinkle evenly with the pecans.
Beat the remaining egg white until stiff. Gradually beat in the brown sugar. Pour and scrape this over the batter and smooth it over.
Place the pan in the oven and bake 30 minutes or longer, until the cake is set. Cool on a rack and cut the cake into 1½-inch squares.