Appears in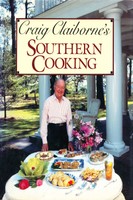 Ingredients
¾ pound pitted dates
1½ teaspoons baking soda
1½ cups boiling water
1½ cups plus 3 tablespoons flour
¼ teaspoon freshly grated nutmeg
¼ teaspoon ground cinnamon
¼ teaspoon ground allspice
¼ teaspoon ground ginger
2 tablespoons butter, at room temperature
1¼ cups sugar
2 small eggs, lightly beaten
1 teaspoon pure vanilla extract
1½ cups coarsely chopped or broken walnuts, preferably black walnuts, although English walnuts may be used, preferably toasted (see note)
Method
Preheat the oven to 350 degrees.
If the dates are not already chopped, chop them coarsely. There should be about 2½ cups. Put the dates in a mixing bowl.
Blend the baking soda and boiling water. Pour this hot mixture over the dates.
Sift together the flour and spices and set aside.
Put the butter and sugar in the bowl of an electric mixer and blend. Beat in the eggs and vanilla.
Start beating on low speed while alternately adding the flour mixture and the dates with their liquid. Add the walnuts and blend well.
Butter the inside of a standard loaf pan, measuring 9 × 5 × 2¾ inches. Pour in the batter and place in the oven. Bake about 1 hour and 10 minutes, or until a straw or thin wooden skewer inserted in the center comes out clean.