Preparation info
Yield: Pastry for

one 9 inch

Pie.
Appears in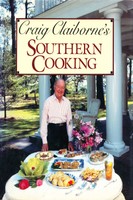 Ingredients
1½ cups flour
1 teaspoon sugar
6 tablespoons cold butter
3 to 4 tablespoons ice water
Method
Put the flour and sugar into the container of a food processor. Cut the butter into small bits and add to the container. Start processing and gradually add the water. Add only enough water until the dough comes away from the sides of the bowl.
Alternatively, place the flour and sugar in a mixing bowl. Cut the butter into small bits and add it. Cut it in with two knives or a pastry blender, until the mixture looks like coarse oatmeal. Add the water, stirring quickly with a fork.
Wrap the dough in wax paper and refrigerate. Let stand at room temperature for about 1 hour before rolling out.
If the pie shell is to be baked before filling, preheat the oven to 425 degrees. Line a 9-inch pie plate with the pastry and flute the edges. Line the pastry with aluminum foil and add enough dried beans to weight the bottom. Bake for about 10 minutes. Remove the foil and beans and bake for 2 to 5 minutes longer, until the crust is done.