Appears in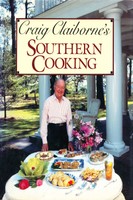 Ingredients
¼ pound butter
5 ounces (5 squares) unsweetened chocolate, grated
¼ cup dark corn syrup
⅓ cup sugar
1 teaspoon pure vanilla extract
1 extra-large egg
1 cup sifted flour
½ teaspoon baking soda
⅛ teaspoon salt, if desired
Method
Preheat the oven to 350 degrees.
Place the butter in a saucepan with a heavy bottom. Place the saucepan over very low heat and let stand until butter melts. Add the grated chocolate, corn syrup, sugar, and vanilla extract. Stir occasionally with a wire whisk until the chocolate melts.
Remove from the heat and let stand 10 minutes. Add the egg and blend well.
Sift together the flour, baking soda, and salt. Add the dry ingredients to the chocolate mixture and blend well. Scrape the mixture into a mixing bowl.
Line a baking sheet with a length of wax paper. Cover this with a sheet of aluminum foil.
Spoon 1 tablespoon of the mixture at 2-inch intervals over the foil and bake 10 to 15 minutes, watching carefully that the cookies do not burn on the bottom. It may be necessary to turn the baking sheet and to shift it to a higher position in the oven to prevent burning.
Turn off the oven heat and open the oven door. Let the cookies rest in the oven 5 minutes. Remove and transfer the cookies to a rack until cool.